EVENING UNDER THE STARS 2022
Saturday, October 8, 2022, 5PM - 9PM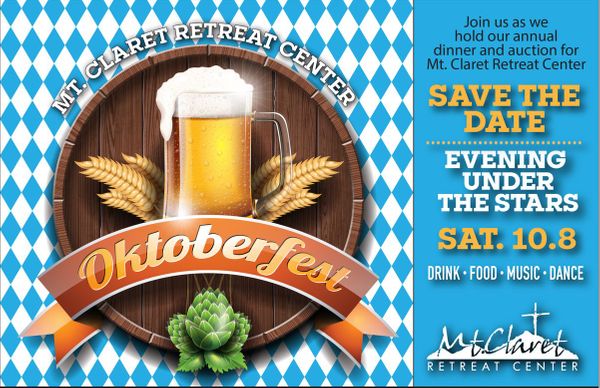 Join us for a special night of Celebrating Oktoberfest Style!
The evening will bring about many milestones to remember. I hope you will join us in toasting our gifts, our friendship, and the future of Mt. Claret. This year will be a lively celebration in grand Oktoberfest style from 5pm to 9pm! Can't wait to see you there!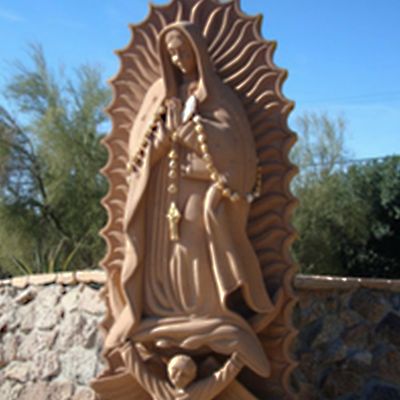 SPONSORSHIP
These community friends help make Evening Under the Stars a night to remember! As the community come together in appreciation for the beautiful grounds of Mt. Claret, the stories of impact that these grounds provide ignite a deeper bond of fellowship. Our sponsors allow us to offset expenses, making the evening stress-free and focused on the mission. Interested in becoming a sponsor scroll down to the Sponsorship Levels and Sponsorship Form links below.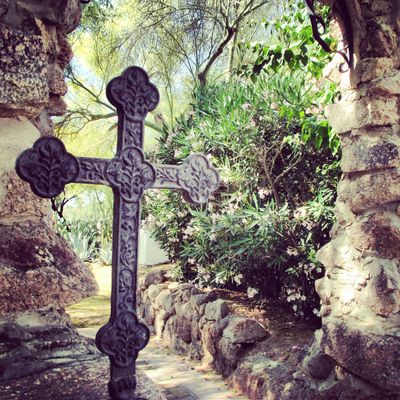 SILENT AUCTION
Back by popular demand is our Silent Auction!" Last year, we received over 70 items to auction off. We greatly appreciate the support of the ministries and community in these efforts and hope you will join us again. If you are interested in donating something for our silent auction, scroll down to the Donor Ask Letter and Donor Form links below. We are so thankful for your help!
Become an Evening Under the Stars Sponsor or Silent Auction Donor!
Complete the sponsorship form and/or the donor form and return it via email to: Shawnee.Hill@mtclaret.org. If you are becoming a sponsor, please also email your high resolution logo.
Sponsorship Levels Sponsorship Form
THANK YOU TO OUR 2022 EVENING UNDER THE STARS SPONSORS!