Donate
Mount Claret appreciates and depends on your generous support!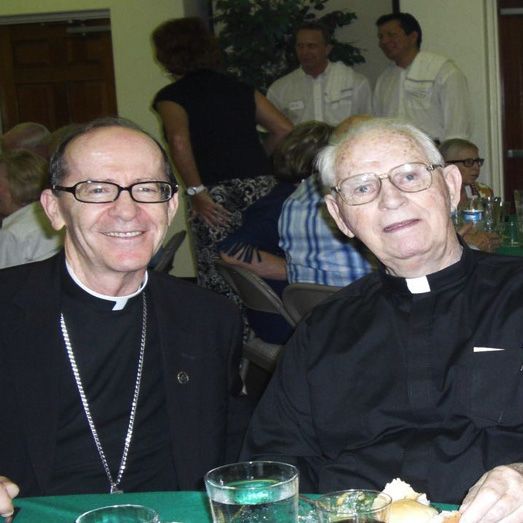 Here you can donate safely and securely online to insure Mount Claret can continue its vital mission to the people of the Diocese of Phoenix. Please prayerfully consider supporting the Center in your charitable giving. Donate Securely with Qgiv.
There are three ways to donate to Mt. Claret Retreat Center:
Sunday Plate Collection - When you give to the Sunday plate collection, you are helping Mt. Claret with its day to day costs. Your donations are greatly needed to assist with the work that we do for the greater Catholic community.
Annual Fund - This fund takes place right after Easter up until the 30th of June. Our annual fund, or Spring Appeal, allows us to work on larger upkeep projects that include landscape and maintenance repairs. With these contributions, we are able to keep Mt. Claret a beautiful and peaceful place for our retreat attendees to be with the Lord.
Msgr McMahon Endowment Fund - This fund was started back in September 2013 on the occasion of Msgr McMahons 90th birthday. Generous and loving friends of Msgr McMahon donated $60,000 to start the fund! Today the fund is over $100,000! The fund pays out 4% of its value annually. We have chosen for now to roll that disbursement back into the fund to help it grow. The fund will be used to support our operating budget when it gets to a more substantial amount. Gifts to the Msgr John McMahon Fund will help Mt Claret for years to come. It will help insure that Mt Claret continues to serve the diocese as a healing and inspiring retreat center.