About Us
Mt. Claret was formerly the beautiful La Fonda Fiesta Guest Ranch.
In 1963, the Claretian Missionary Fathers purchased the property as a residence for its priests and for the expansion of the Cursillo Movement. The chapel was built on the property by the Claretians in 1969. In 1988, the Diocese of Phoenix purchased the property from the Claretian Fathers with the help of contributions received from the Cursillo Movement. The property was renamed "Mount Claret Retreat Center." The word "Mount" is from holy scripture and means, the "Presence of God." The name "Claret" comes from the name of the founder of the Claretian Order, St. Anthony Claret.
Mount Claret continues to operate as a Catholic Retreat Center, serving the entire Diocese of Phoenix.
Located in Phoenix on 54th Street, just north of Camelback Road, the Center is situated on 15 acres of beautiful Sonoran desert landscape framed by the majestic mountain and bright blue sky. This truly awesome sight beckons visitors to reconnect with the Lord in prayer and reflection.
Mount Claret provides an ideal location for your parish, school or Catholic organization's meetings and retreats, including Rite of Christian Initiation for Adults (RCIA), Teens, or Children retreats, Confirmation retreats, Women's and Men's prayer groups, and Catholic school or parish staff day retreats.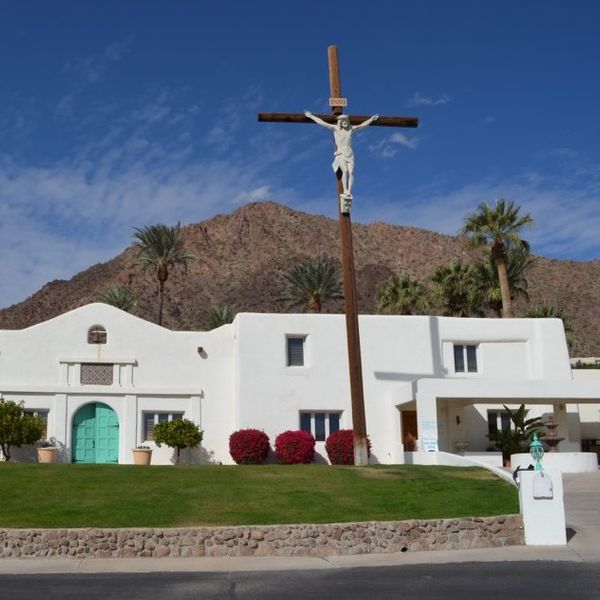 Please remember Mt. Claret in your financial planning
Mount Claret Retreat Center is an Arizona Non-Profit Corporation and a 501(c)3 tax-exempt organization under the U.S.C.C.B. Group Ruling for the Roman Catholic Church, as substantiated by its listing in the annual Official Catholic Directory under the Diocese of Phoenix. For information about Group Exemptions, please consult Internal Revenue Service publication 4573 or visit the IRS website at www.irs.gov.
Contributions received by Mount Claret are tax-deductible to the fullest amount allowed by current law.