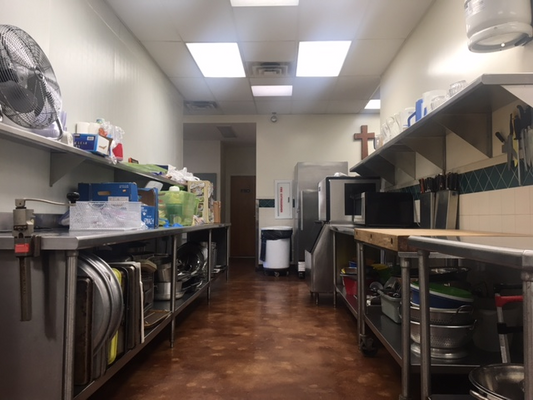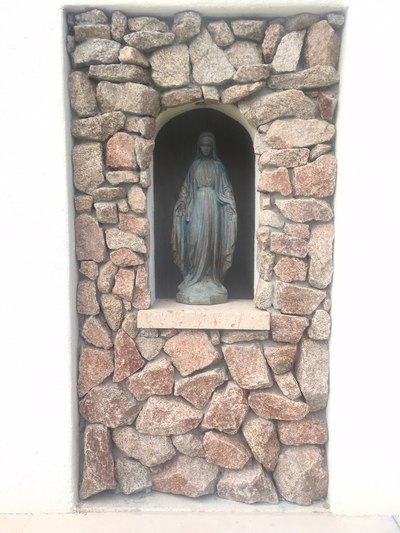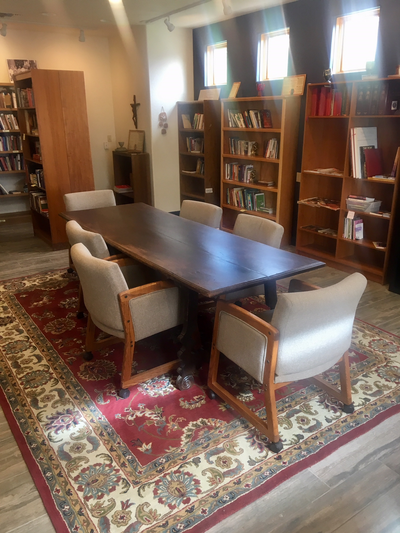 ADMIN BUILDING
Many changes were made mainly in the Administrative Building area starting with gift shop that has now been transformed into a library for all visitors; named and remembered after the greatly loved Msgr. McMahon.
Throughout the office area you can expect to see freshly painted accent walls along with new tile and carpet. As we move through to Mt. Claret's commercial kitchen, used by a large percentage of retreat groups, you can see the floors have been stained and walls painted. Thanks to our donor support, we are also adding in two new gas stoves in the kitchen.
LANDSCAPING & MORE
The outside of the chapel has been landscaped with rock and a few desert plants and our statue of Mary has been framed with rock and lighting for night views. She can be found on the east side of the Administrative Building.
CAMPUS UPGRADES
All lighting throughout the entire campus has been switched to LEDs which will save Mt. Claret money on the electricity bill as well as reduce the heat that is produced by the lights. A recent update has been to the internet connection in the admin building which is now running faster and easily accessible to all guests. We hope to expand this access to the entire campus in the future.